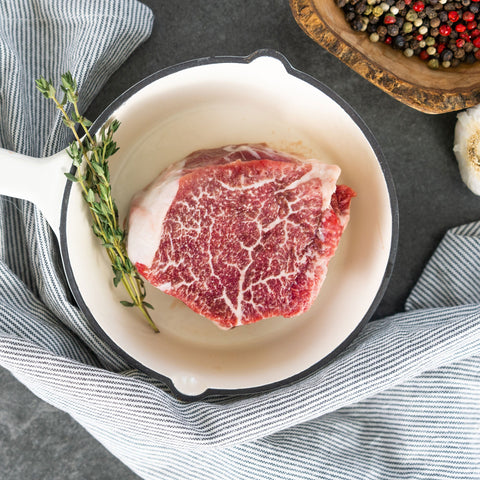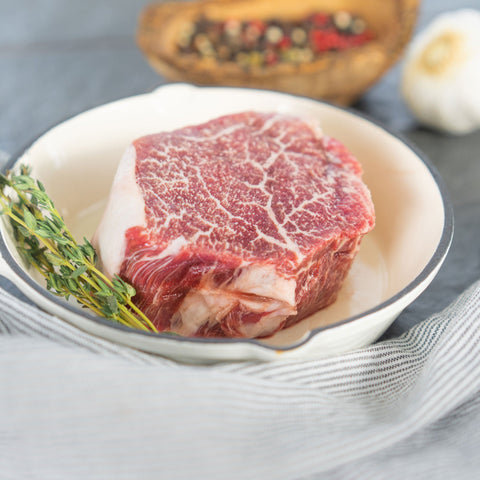 Wodagyu
Wagyu Filet Mignon - Central Fulfillment
Ships from Kansas Fulfillment Center
Filet Mignon, the most tender and desirable cut of beef. While generally having a very low level of fat our Wagyu filet mignon's are still beautifully marbled. 
100% natural, no added hormones
Dry-aged 21+ days for improved flavor and texture

Individually wrapped
Product ships frozen and will arrive frozen or partially thawed
All weights are approximations. Weights will vary 0.2lbs +/-
How can such a simple filet bring so much joy? Cut from the heart of the beef tenderloin, the Wagyu Filet Mignon is the most tender cut of beef there is. Carved by master butchers from the psoas major, a muscle that sees little use, to achieve the perfect portion, this cut is sure to elevate your dining experience.