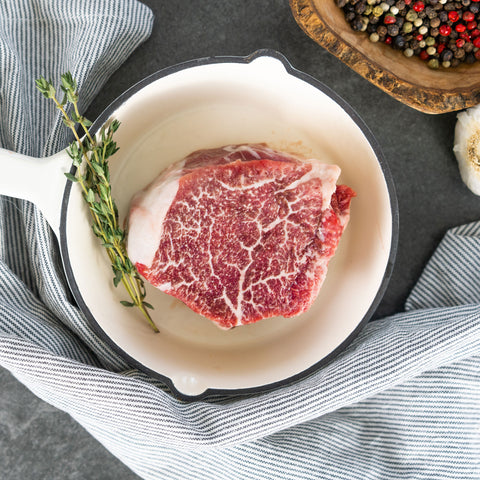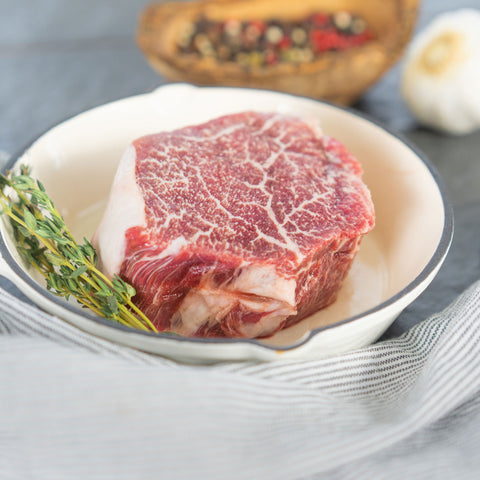 Wodagyu
Wagyu Filet Mignon
Ships from Texas
Filet Mignon, the most tender and desirable cut of beef. While generally having a very low level of fat our Wagyu filet mignon's are still beautifully marbled. 
100% natural, no added hormones
0.7lbs and Up - Two per package!!
Dry-aged 21+ days for improved flavor and texture
Individually wrapped
Product ships frozen and will arrive frozen or partially thawed
All weights are approximations. Weights will vary 0.2lbs +/-
How can such a simple filet bring so much joy? Cut from the heart of the beef tenderloin, the Wagyu Filet Mignon is the most tender cut of beef there is. Carved by master butchers from the psoas major, a muscle that sees little use, to achieve the perfect portion, this cut is sure to elevate your dining experience.
First Purchase
I would like to start by saying the steaks I ordered tasted great and the delivery time was extremely good. I ordered 2 filets, one ny strip, and one ribey for my family. However, I was slightly disappointed with the marbling. The filets were most disappointing of the batch I received. You can see one looked good while the other was not so great. Great steak for the price though.
The BEST!!
Seriously so good! Usually, more of a ribeye fan but after having these filets I am obsessed!