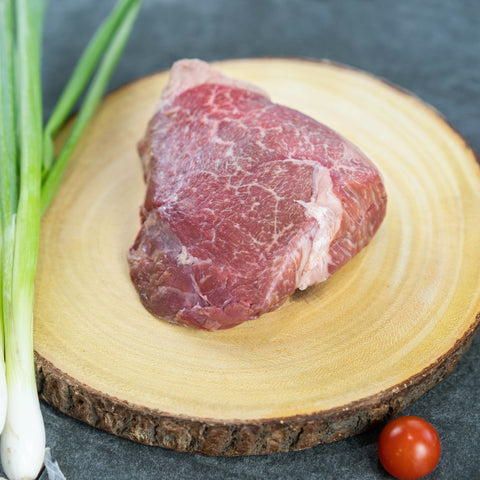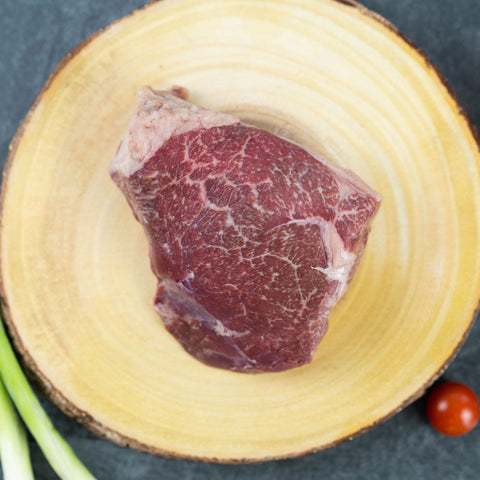 Wodagyu
Wagyu Sirloin Filet
Ships from Texas
100% natural, no added hormones
Dry-aged 21+ days for improved flavor and texture
Individually wrapped
Product ships frozen and will arrive frozen or partially thawed
All weights are approximations. Weights will vary 0.3lbs +/-
One of the most popular cuts of beef, the Sirloin Filet is cut from the leanest, most tender part of the short loin of the cow. Dry aged for twenty-one days to accentuate the natural tenderness of the cut, this is an amazing cut of meat.
Excellent Steak!!!
The steaks were perfect. Lots of flavor and reverse seared beautifully. Why go to a steakhouse when you can get a better steak on your own grill?!
Top sirloin filet
First it didn't look like a filet and the package said top sirloin steak. And it was the size of a 1lb steak. It was very dark in color almost maroon looking. Didn't turn out good after cooking Med Rare either. Taste was awful and chewy. The ribeye I received was perfect and full of flavor.
Top sirloin
Absolutely amazing flavor ! Great texture and marbling definitely recommended